Events and Organizations
Proud Sponsor of the Following Events
The Buzzards Bay Regatta is the largest multi-class regatta in North America attracting over four hundred boats and over 1200 sailors across fifteen different classes. Buzzards Bay is known for its challenging conditions, world class race management and warm hospitality. Each year the regatta takes place the first Friday, Saturday and Sunday in August. It is hosted by the Beverly Yacht Club in Marion, Massachusetts (even years) and New Bedford Yacht Club New Bedford, Massachusetts (odd years).
The 2017 Marion-Bermuda Race will start on June 9, 2017. The Marion-Bermuda Race provides an opportunity for cruising yachts and amateur crews to participate in an ocean race and a rendezvous in Bermuda. It encourages the development of blue water sailing skills on seaworthy yachts that can be handled safely offshore with limited crew.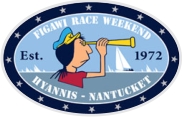 The Figawi Race Weekend is recognized as a top sailing event not only on the east coast but is known nationally as well as internationally. Figawi Race Weekend kicks off the the Cape Cod and Nantucket summer season. Entries include sailors from several states 240+ boats (including 30 power boats) and over 3,000 sailors and visitors, as well as locals, attend this event.
The Hyannis Yacht Club's Annual Regatta for One-Design classes is held in late July of each year in the waters of Nantucket Sound and Lewis Bay. This is the premier regatta on Cape Cod drawing boats from as far west as California, as far south as Florida, and as far north as Canada. In addition to great racing, the Regatta offers daily parties with wonderful food (come for the breakfast buffet) and entertainment.
Harding Sails Sponsors Sailing Organizations
The Community Boating Center's mission is to enrich the lives of New Bedford area residents through boating. Community Boating Center uses sailing to instill in the young and continue to teach people of all ages the value of integrity, sound judgment, teamwork and environmental awareness. This is accomplished by offering educational opportunities and access to the marine environment, regardless of means, through instruction, mentoring and coaching. Community Boating Center is a non-profit 501(c)3 organization, supported entirely through program fees, grants, and the voluntary contributions of caring and concerned citizens, corporations and foundations.
The Mattapoisett Community Sailing Association, Inc. is a nonprofit corporation registered in the Commonweath of Massachusetts. Mattapoisett Sailing Association sponsors the the William E. Mee Community Sailing Program.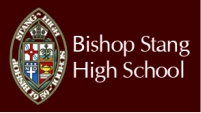 Since its doors opened in 1959 as the first coeducational Catholic secondary school in the Fall River Diocese, Bishop Stang High School has stayed true to teaching strong moral and principled values to young men and women in pursuit of their dreams and ambitions. Bishop Stang High School has a sailing program as part of its sports program.
Harding Sails Sponsors Community Events

The Relay For Life is the American Cancer Society's signature activity. It offers everyone in a community an opportunity to participate in the fight against cancer. Teams of people camp out at a local high school, park, or fairground and take turns walking or running around a track or path. Each team is asked to have a representative on the track at all times during the event. Relays are an overnight event, up to 24 hours in length.
The Buzzards Bay Area Habitat for Humanity, whenever possible, uses donated monies, building sites, services, and materials for each building project. Volunteer labor assures that construction costs are minimized. Habitat is not a give away program, but a joint venture in which those who benefit are involved in the work at every level. (Habitat adheres to all nondiscriminatory selection policies).
---

Elvstrøm Sails New England
sales@hardingsails.com
732 Mill Street (Route 6)
Marion, MA 02738, USA
508-748-0334 (fax 508-748-2903)
Copyright © 2008-2023 Harding Sails, Inc.